A few days ago, we presented the results of our annual Adobe email survey. After focusing on the use that the French make of their mailboxes, we now offer you to focus on the perception they have of marketing emails. The numbers are rich with lessons for your campaigns!
First of all, how the French feel about the improvements their mailbox has seen in recent years says a lot about how they see business emails. 24% find spam filters to be more relevant, and 13% value filtering. Its mobile adaptability is also very high.
It is interesting to see that email remains the preferred means of communication for consumers when it comes to brands. Nearly two out of three choose this method of communication, far ahead of mail (14%) or social media (4%).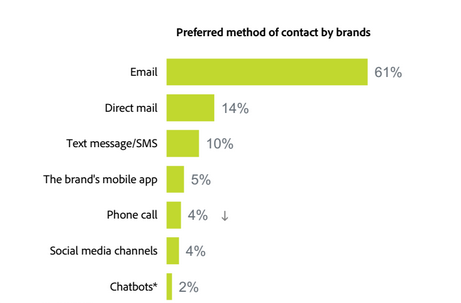 What if they could change something in the emails they receive? One third makes it more informational than promotion, and another third wants more personalization. In third place is the fact that more content is being incorporated on products directly from users.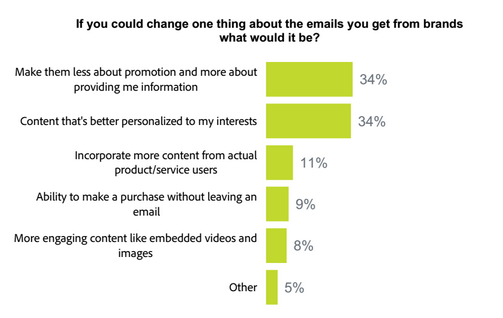 We knew email played an important role in the buying process, but which one? First: Sending various benefits and discounts (39%). Then discover new brands and products (24%). Finally, comparison between different products and decision support always works (20%).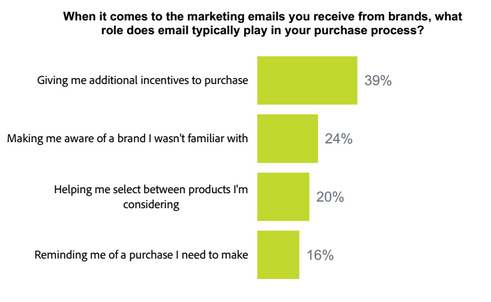 What annoys internet users the most when they read an email on mobile is having to wait for images to load, or having to perform an action for them to load (18%) too much text or scroll (17% and 15%) and email not mobile friendly too prohibited.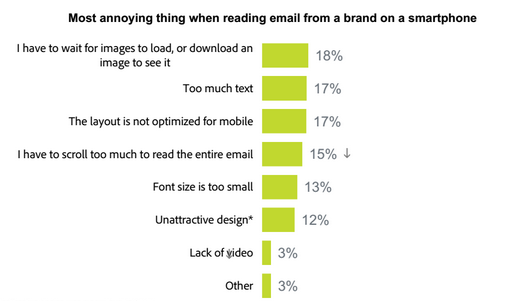 Barriers to marketing emails are generally related to excessive reception (51%), poorly written messages (35%), encouraging you to buy a product you already have (23%) or emails inappropriate for your profile (16 %).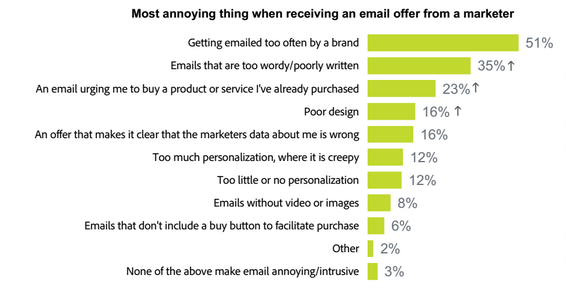 And what do they prefer? Discounts and promotions are, of course, at 55%, alerts (19%) and tutorials/tips for better product usage (17%) too.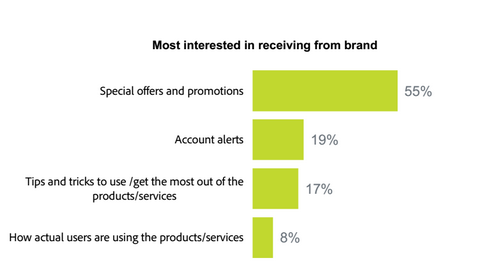 Nearly four out of five people give a score above 3/5 for personalizing brand communications. Worst errors in the domain? Recommending bad products or services (29%), including expired promotions (27%) or making a mistake in your name (17%).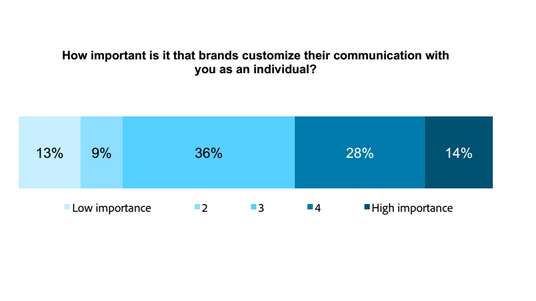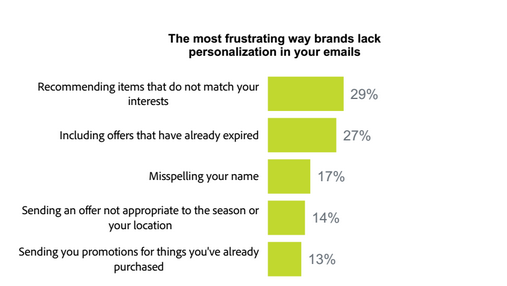 DISCOVER THE FULL RESULTS