The evolution of technologies has forced companies to adapt and recognize the potential of new solutions. In fact, professionals are trying to deal with technological changes, which have become an integral part of their business sector. Businesses today are subject to fierce competition and their digital development is no longer an option.
Increasingly, consumers are preferring to use their smartphone to purchase products and services rather than using a computer. The use of mobile devices is becoming more and more popular, as is the creation of applications for smartphones and tablets.
The mobile application sector in a few numbers

According to AppAnnie, from 2020 to 2021, we noticed a 30% increase in the time we spend per day on Android. In the face of a health crisis that may explain this exponential growth, the mobile application market is still on the rise in almost all statistics measured by observatories. The numbers are impressive: in France, more than two billion apps were downloaded in 2021. The future of mobile applications looks bright. If you are convinced of this as well and you have a mobile app project in mind, you will first need to estimate the budget. The cost of mobile applications varies according to the type of applications and functionality you plan to develop.
Creating a mobile app is an expensive process. It's not just about developing the app itself, it's also about anticipating additional costs associated with design, user experience, updates, support, or even promoting it through marketing campaigns. The application budget can range from 5,000 to… 130,000 euros.
How to optimize the budget needed to create a mobile app ?
The cost of developing mobile applications is often a brake on innovation. In this text, we will give you best practices for optimizing your budget for creating a mobile app.

Tip 1: Create an MVP

MVP (Minimum Viable Product) is one of the essential strategies when you want to develop a new product without cash. Creating an MVP allows you to start marketing your product, even if it doesn't align with the ultimate goals you set for yourself. Practically speaking, an MVP is a version of your product that has minimal functionality to satisfy a need. In other words, it's the trial version of your product
However it responds to a problem that users have encountered.
This strategy allows you to create a fairly concrete prototype in order to more easily find financing.

Tip 2: Optimize the features and size of your app

We may not think about it when developing a mobile app, but app weight is still a real problem for users who can't always double up on apps on their smartphones.
In addition, some business leaders are in a frantic race to perfection. The app has to be perfect from the start and this leads them to waste time on unimportant details or overload their app with non-essential features and thus incur unnecessary costs. Therefore, our advice here is to limit the functionality to basic operation at first, but think about and organize the updates that will be made after the application is released beforehand.
Tip 3: Write full specifications

The more you work on writing your specs, the more you realize which features will be necessary and which ones could come next.
Powerful specs also allow you to raise issues that won't come up later that would otherwise have wasted time, energy and money. For this, it is recommended to download the specifications of the model. Once you have written your specifications, you can send them to various digital agencies for a detailed quote.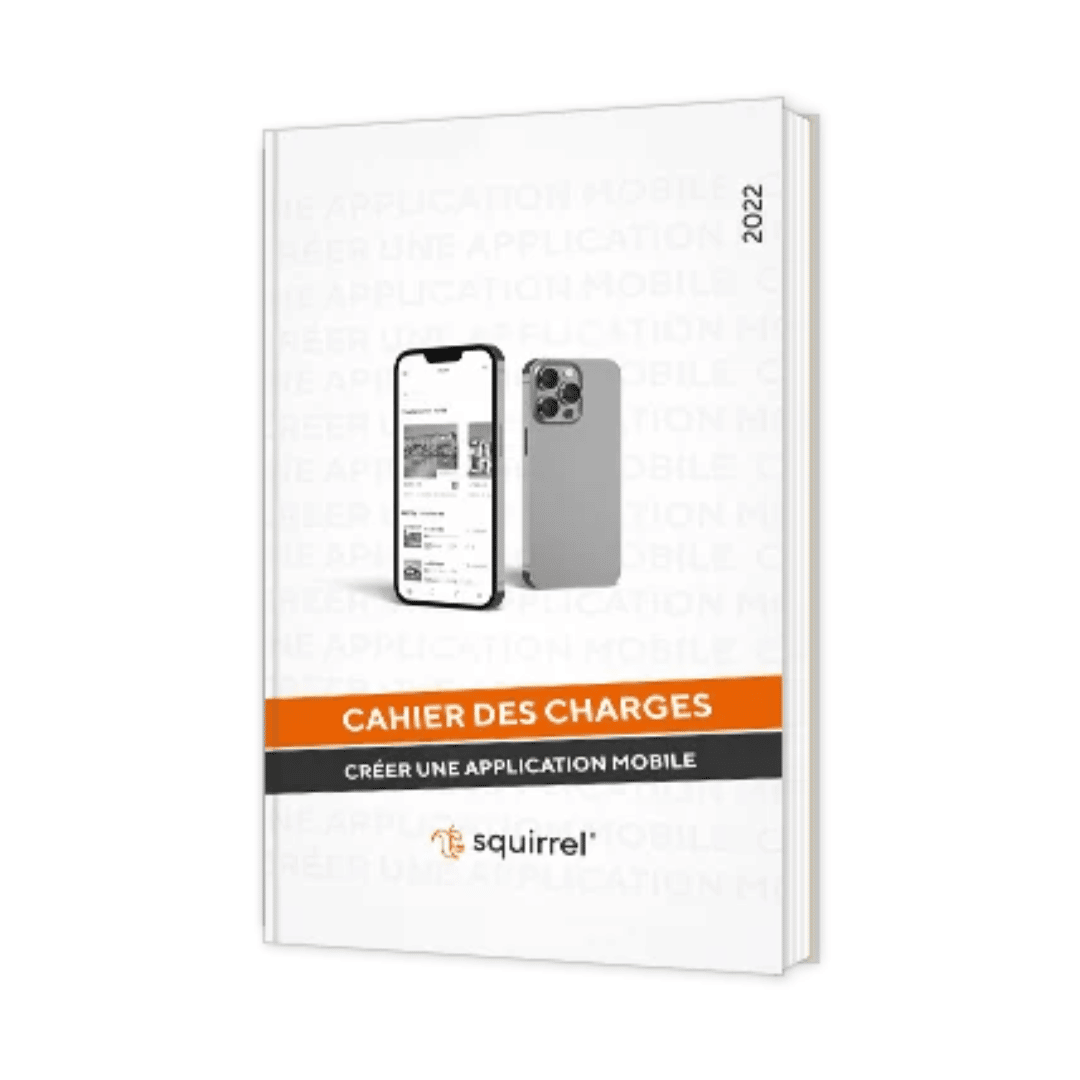 Fourth tip: Find a whole team
Do you want a mobile app available on iOS and Android with a coordinated graphic charter across your social networks? So you will need several profiles to support you in your project.
In fact, the more people who are experts in their field, the more specialized they are. In other words, if you want to build a mobile app with the best developers, graphic designers, or social media professionals, you'll need to put together a team. You can try to find one sheep or a few sheep that can do it all, but knowing that the app requires 50-500 hours of development, don't rush to launch your app!
For this, we advise you to pre-select several agencies specialized in mobile development and be attentive to the signals. Brief taking, written quotes, human contact, etc. These steps are very important for choosing the best team to support you in this entrepreneurial adventure.
Tip 5: Use a dedicated simulator
In order to get today's price range and therefore a more realistic idea of ​​the budget needed to build a mobile app, nothing is better than using a dedicated simulator for this task.
So Squirrel, an agency specializing in mobile developmentI created a free simulator to provide a free quote in less than 15 minutes. Answer several basic questions such as which stores you want to refer to, if you need support designing the app, if you need a registration system, etc.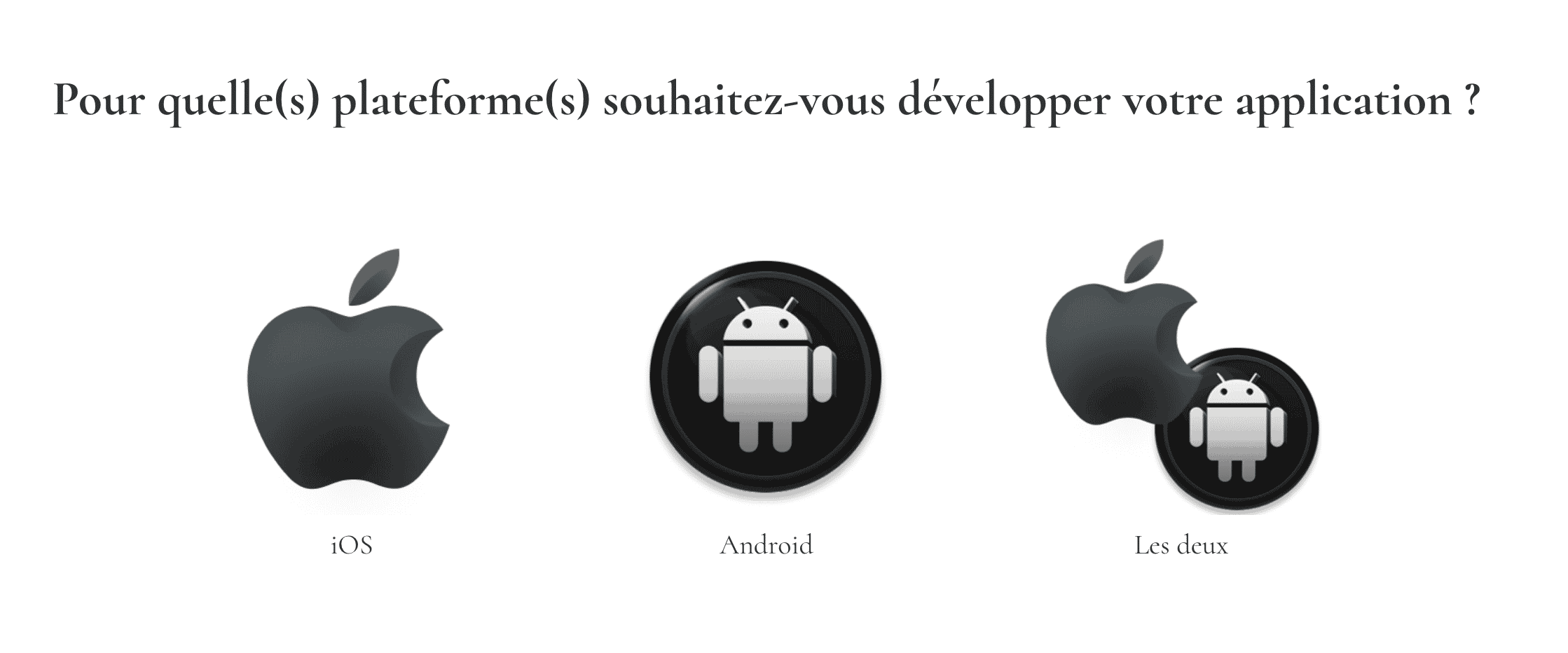 Have you reached the end of this article? Creating mobile apps seems like a real project to you, so be an actor and get started 💪🚀