The Impact Cube, September 1, online
Do you want to know everything about the future of e-commerce? Register now to attend The Impact Cube 2022, the event organized by Channable on September 1st, online and in English, with an exceptional presence of international experts in the sector. You will learn best practices for creating impactful advertising campaigns and learn about the latest trends in digital marketing and e-commerce.
Follow the cube effect
GEN, September 8 and 9, in Metz
The unmissable Grand Est Numérique event returns to Metz for its 10th edition! You will be able to network, find inspiration from expert speakers in their field, participate in workshops or even attend startup pitches on topics around business and technology. In the program: future of work, web 3 (NFT, cryptocurrency, blockchain, metaverse), corporate social responsibility, new digital trends …


Seydoux Lyon, September 14 and 15, in Lyon
Find the major players in the market for IoT, IA, Robotics and XR technologies collected under the Sido Lyon framework. This reference event is for all businesses (VSEs, SMEs, ETIs, large groups) to help them succeed in their digital transformation. During these two days, you will be able to develop your network and attend conferences on cyber security, digital from a management and regulatory perspective, but also supply chain, environmental issues, or even medical and health.


Nantes Digital Week, September 15-25, in Nantes
Don't miss this new edition of Nantes Digital Week, the digital festival for everyone! For 10 days, the city of Nantes and its surroundings will welcome you to share with you the challenges and the latest trends in digital technology, for professionals as well as for all the enthusiasts and the curious. Information, entertainment and meetings will be on the agenda, with conferences, events and workshops organized on the economy, professions, technology, culture, youth and solidarity …
Participate in Nantes Digital Week 2022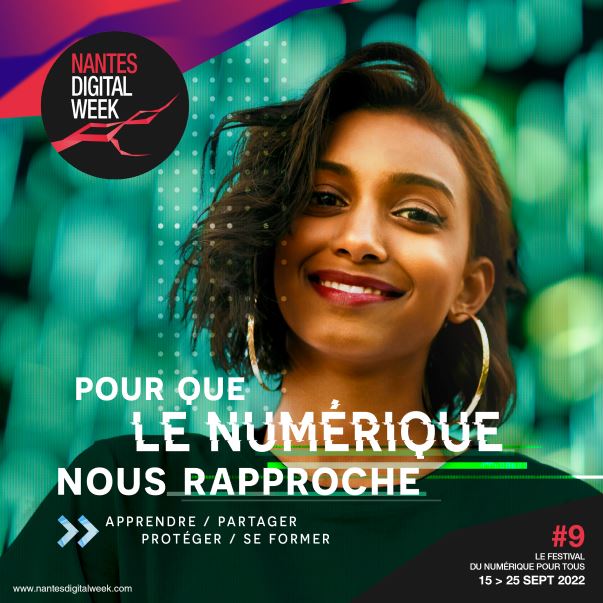 SEO CAMP'us Paris, September 22 and 23, at Versailles and on the Internet
Come to the Palais des Congrès du Château de Versailles for a benchmark event for search marketing professionals! Open to everyone, whatever your level, SEO CAMP'us Paris will present 47 conferences as well as 7 workshops led by around fifty leading experts, which you can follow both on-site and online. You will benefit from their valuable feedback, with the possibility to network in a reputable setting. Among the topics in the program for the 2022 edition: e-commerce, Google Analytics 4, Search Console, Google News and Discover, netlinking, local SEO …
Promo Code: Take advantage of 20% off all ticket sales until September 15th by entering the following code: SCPBDM22
Reserve your place at SEO CAMP'us Paris
Big Data & AI Paris, September 26 and 27, in Paris
Over 700 speakers and 250 exhibitors, but also 15,000 project leaders, startups and technology leaders will gather at the Palais des Congrès in Paris to give you two days of complete immersion in big data and artificial intelligence technologies. You can participate in conferences, workshops, sessions, demos and presentations to get inspired while you network.
In partnership with BDM, Big Data & AI Paris show offers you a 30% discount on tickets by entering the following code: BDAIP22-BDM.
Register for the Big Data & AI Paris show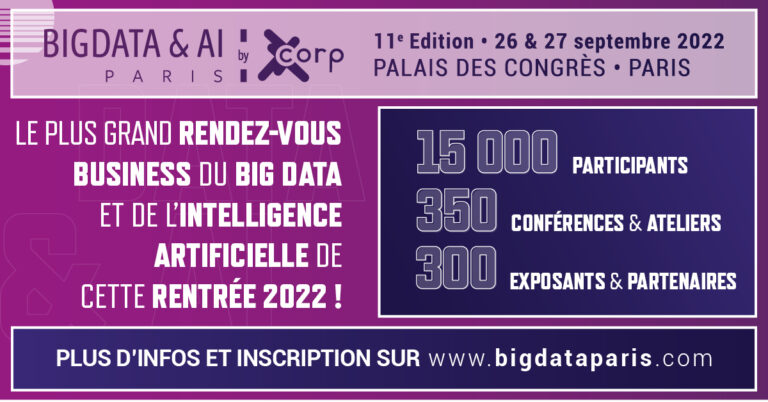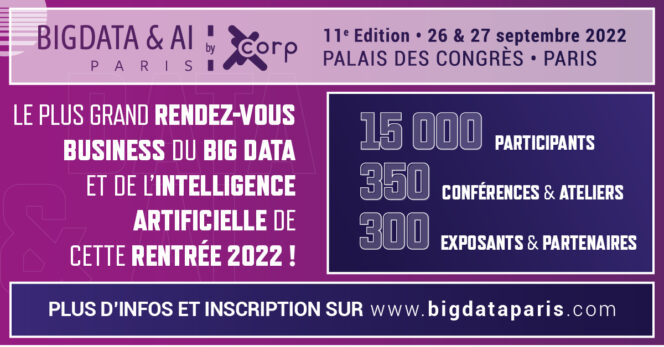 France Digitale Day, September 28, in Paris and online
Come celebrate the 10th anniversary of France Digitale Day, the event for the French and European startup community, which will take place at the Musée des Arts Forains in Paris and online! You will be able to meet and discuss over 2,500 founders and investors about the latest business, technology and societal trends, but also participate in business meetings. Don't miss the interventions of international speakers, who will give you benefit from their feedback and advice, such as Blaise Matuidi (Origins Fund), Lubomila Jordanova (Plan A), Pieter van der Does (Adyen)…
Attending France Digitale Day 2022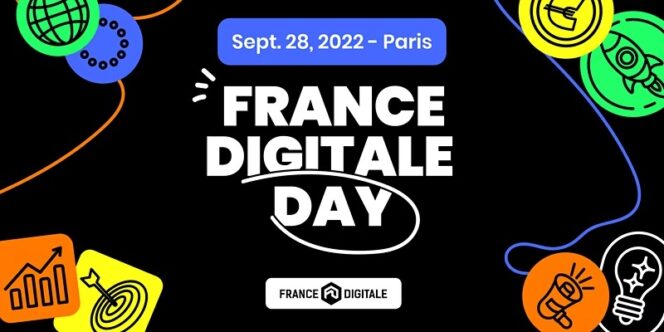 All web events not to be missed