When the child was asked "What do you want to be when you grow up?" The answers are classic. If in the past Moroccan youth dreamed of becoming doctors, police officers, teachers or lawyers, among other professions that allow them to achieve a certain social status, then the new generation (also called Generation Y), today is attracted to a new activity that tends to become a profession in itself.
Nowadays, it is common to find a story, post, or other content format from an influencer who recommends or discourages a brand's products for their community on the web. Therefore, by using their influence on the Internet users who follow them, influencers are more likely to create and break a product's online reputation. Who are these new "stars" on the Internet and how much do they earn?
In Moroccan influential shoes
An influencer is an Internet user who, thanks to his strong presence on social networks, has managed to become a means of conveying an opinion for consumers. The internet has, in fact, made it possible for many people to gain influence and to be followed in return, by thousands or even millions of fans. As a result, today it is digital influence that dominates many communication tools. It must be said that influencer marketing has quickly emerged to be introduced into the communication strategies of big brands to promote their products and at the same time attract new customers, especially among young people, who are almost all of whom are now online. This is the reason why influencers are in great demand today. However, they must meet some prerequisites. Practically speaking, the larger an influencer has a large community, the more likely they are to be contacted by any product manufacturer.
There are three main categories of influencers, depending on the number of subscribers or followers on social networks. First, there are the macro influencers who appoint Internet users with a solid reputation, often collecting more than a million subscribers on their pages or accounts on social networks. Then comes the micro-influencers. The latter represent more interesting profiles in the eyes of brands, as they are more committed to their communities. For many companies, getting feedback on a product or service is important, and this is where micro influencers come in. Finally, come to the so-called nano-influencers who generally work in the so-called niche sectors, such as beauty products, mobile phones or even luxury brands. In this specific case, the relationship could be directly between the influencer and the brand they will be promoting, or through an influencer marketing agency that manages relationships with influencers. The latter will establish an influence strategy on behalf of the brand, categorizing the influencers you use according to their performance levels.
Some time ago, in Morocco, we are seeing another form of influence on the web. This is called "unboxing". This new trend, which is gaining more and more momentum, consists in making a product on video and giving first impressions. Concretely, the influencer receives a specific product (mobile phone, tablet, TV, coffee machine, hair clipper, etc.), which he unpacks before trying it right in front of his camera. However, we regret the fact that influential people who indulge in the practice of "opening the box" are content to highlight the merits of this product and such, without exaggerating about its weaknesses or the danger to health, as is the case with some cell phones and beauty products.
Earning money has never been easier
In Morocco, thanks to digitization and the spread of social networks, making money online has become a child's play, and this is especially the case for influencers who can multiply their earnings in different ways. The influencer's number one source of income is affiliate marketing. It is a technique consisting of promoting the advertiser's website services or products, for a fee based on the sale, traffic or number of registrations the influencer is able to create. Practically speaking, the influencer recommends to his followers (followers) the respective products and/or services, and offers a promotional code to encourage them to buy. Affiliate marketing allows the influencer to get paid based on the sales they have made. In general, the reward received in the course of marketing, is between 5 and 20% of the value of sales made from subscribers or followers. Sponsored partnerships are also an important source of influencers. These partnerships take the form of contracts under which the influencer is required to advertise product x or y, through stories and short posts (descriptions) on their profile. The level of reward that will be received will depend primarily on the brand, but also on the quality and reputation of the influencer. In general, the income that the latter will receive can reach hundreds or thousands of dirhams per publication, provided that it is followed by a large number of Internet users. The third source of income for the influencer is selling training which makes it possible to offer training in photography, marketing or in the field of selling real estate. This category of influencers is almost non-existent in Morocco, as the influencer's activity is not regulated in the Kingdom yet. As a result, a large portion of Moroccan influencers give their opinions on everything. Some even go so far as to express themselves, in particular, on topics related to the medical or political fields, without knowing the facts. This leads many observers to ask themselves whether ethics and influence on the web can work hand in hand.
Mr. Lorzal
————–

influencer marketing
Exciting activity!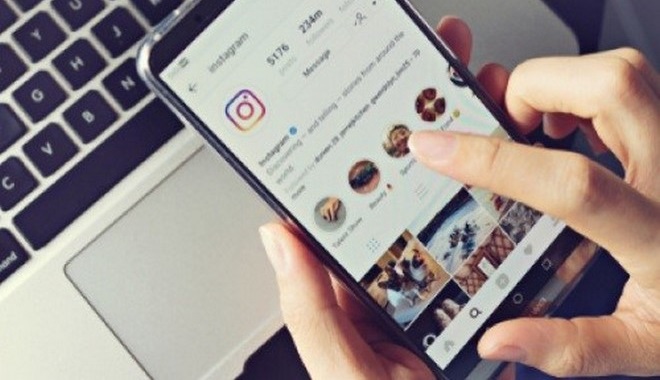 In the absence of official data, it is difficult to determine the exact income of the influential people in Morocco, but it is estimated that they live a comfortable life with minimal effort, unlike the majority of citizens who are forced to support themselves and their families. The reporter contacted a young influencer who lives in an upscale neighborhood in Casablanca. Followed by almost 2 million people on Youtube, she told us that we receive an average of 20,000 dirhams per month from this video hosting platform. Our interlocutor adds that prices vary depending on YouTube's reputation. For other social networks, Instagram remains the most used platform for influencer marketing. Here, collaborating with brands is what influencers are drawn to. Here again, rates vary according to several criteria, particularly the size of their community.
Generally, an influencer or influencer who has a community of 100,000 followers or more, can charge Dh20,000 for a post and some photos in a story, praising that brand or product. Another parameter that is taken into account is the device range and content type. This corresponds to the size and duration of the campaign, as well as the number of posts. Producing a video requires more resources than a simple post, each type of content does not require the same time and the same participation, and this criterion also affects the prices. For an image with a product placement posted on Instagram, prices range between 2000 and 7000 dirhams. For stories over 20,000 views, the average price is Dh3,000, our source explains.